"Your Source for Quality"
Ph: 02 6585 8090 - - - - mortonestate@yahoo.com.au
---
Lavender Sussex Bantams
These are a very unique line of fowls - so beautiful, true to Sussex type - broad, deep and wide, extremely limited in numbers. They are a clear lavender blue throughout.
NOT TO BE CONFUSED WITH WHATS CALLED A PLATINUM SUSSEX
The Morton Estate line of Lavender Sussex Bantams are a total outcross to any other that you will find in Australia, they are not bred down from large Sussex and do not contain any large fowl genetics. They were first produced here in 2006 and have been very well received by everyone who visits.
Our Lavender Sussex are a medium sized fowl, officially called a bantam, but for most people a bantam is a small bird. Don't be fooled by a Sussex Bantam, they are very similar to the common IsaBrown layer hen but with much more eye appeal and personality ! They make excellent broodies as they have wonderful maternal qualities.
---
Lavender Sussex Bantams For Sale
<>
Please contact us for availability of stock - mortonestate@yahoo.com.au
<>
---
Some of the Lavender Sussex Bantams :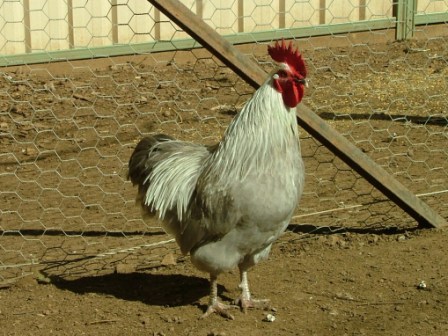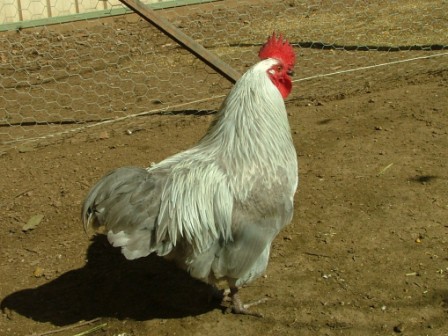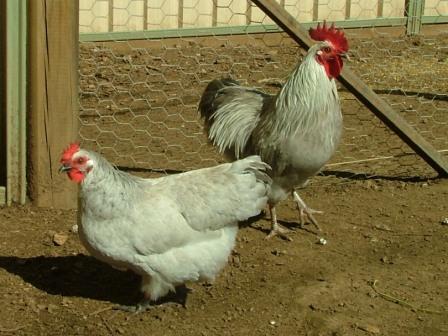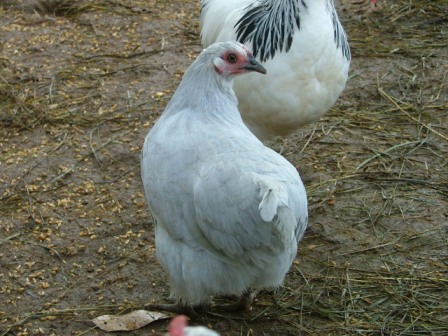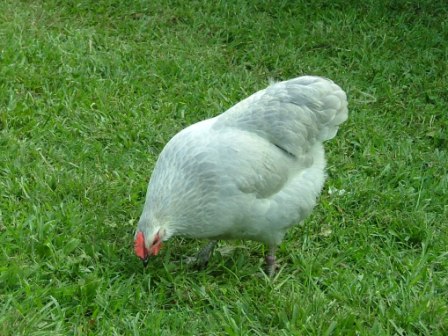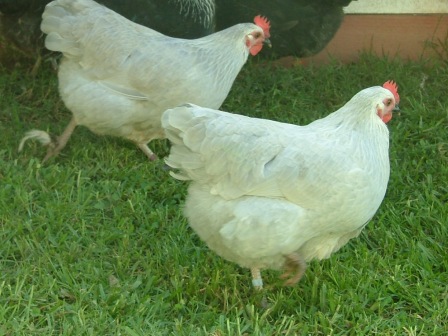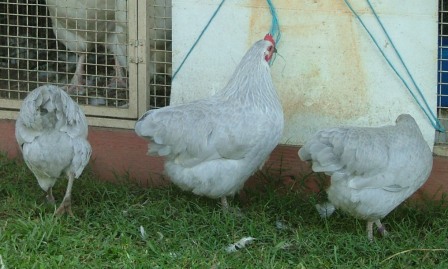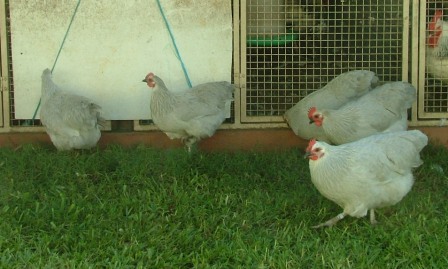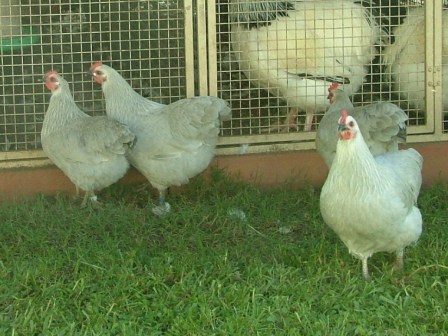 ---
Show awards from our Lavender Sussex :
Softfeather Bantam Club Show 2014
Rare Poultry Breeders Assn, Annual Show 2014
Wauchope Poultry Club Annual Show 2012

Back to Poultry Page