"Your Source for Quality"
Ph: 02 6585 8090 - - - - mortonestate@yahoo.com.au
---
Light Sussex
Morton Estate Light Sussex stem from stock originally purchased from the Gibson and Smith studs. The Gibson strain is the oldest line of Sussex birds in Australia, first imported in the 1920s, and possibly the most important line in Australia.
The Light Sussex pattern has been the preferred colour in Sussex since the boom period in the 1920s, especially in Australia. The general description is that the hackle, tail and wings show black with the rest of the body being pure white. The differences between Columbian (eg Wyandottes) and Light Sussex are fairly substantial. Saddle ticking is evident in Wyandottes but is undesirable in Light Sussex
Here at Morton Estate we breed the Light Sussex in two sizes. Most popular would be the smaller size Light Sussex, officially called a bantam, but to everyday poultry lovers the word bantam conjures up images of a dainty little bird. But not a Sussex Bantam, they are very similar in size to the common IsaBrown layer hen but with much more eye appeal and personality ! They make excellent broodies as they have wonderful maternal qualities.
This page is dedicated to the Light Sussex 'Bantam', however if you would like to see our Light Sussex 'Large Fowl' then please click on this link - Light Sussex Large
A general rule of thumb amongst most breeders of bantamised large breeds is to keep within the scale of a quarter to a third of the size of the large fowl counterpart. A large Sussex is a big bird so a Sussex bantam will be a reasonably large bantam as well and that is perfectly acceptable. The weight scales will show that a bantam can easily be a third of the weight of the large fowl. 48oz / 3lb / 1.36kg is one third of the large Sussex fowl minimum of 9lb / 4.1kg, but if you get to twelve pounds then the bantam is still only one quarter of that size at 3 lb.
---
Purebred Light Sussex Bantams For Sale
<>
Please contact us for availability of stock - mortonestate@yahoo.com.au
<>
---
It all started with a superior breeding male.....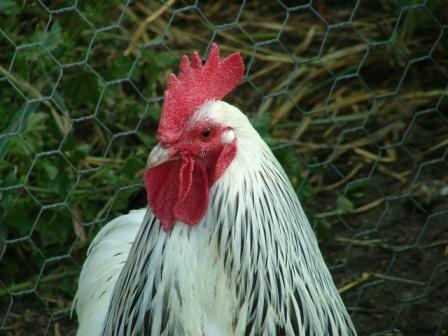 LSB006
who could pass on his likeness from father to son.....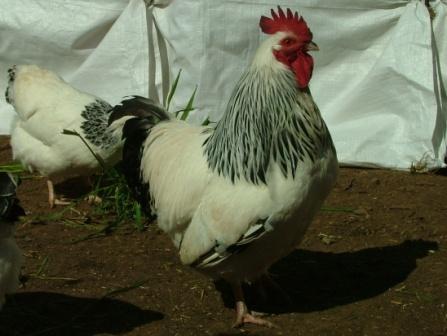 LSB10-080
who could also transmit that same superiority to his sons.....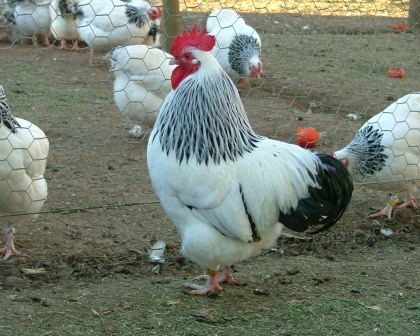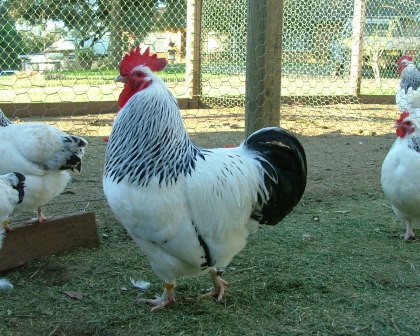 Full brothers LSB11-127 and LSB11-146
and now they are continuing to pass on the same greatness to the next generation.....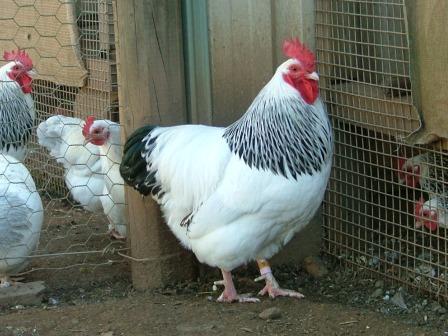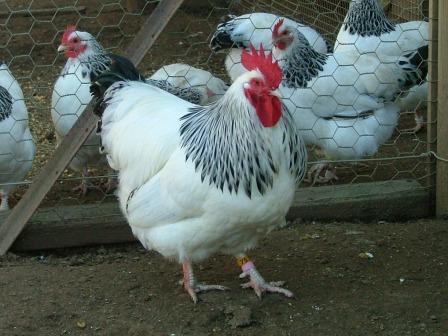 Champion Bird of Show LSB12-003 and his full brother LSB12-075 SOLD
Many generations of prepotency and excellence.....
proof that our breeding program works, enhanced by show wins.
---
Some of our mature hens :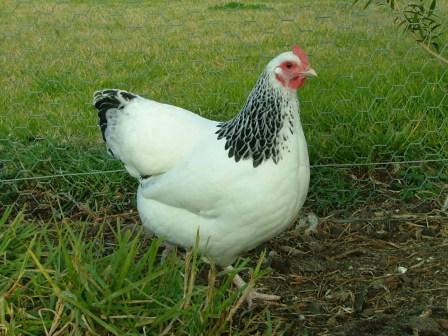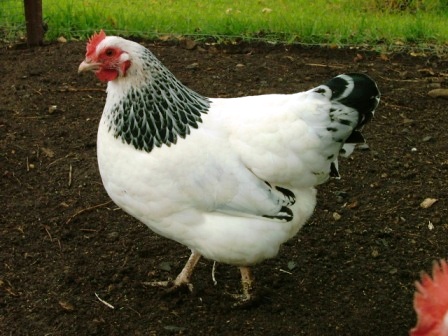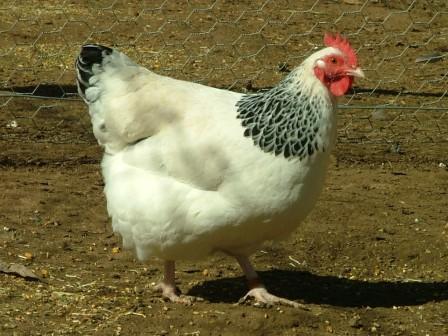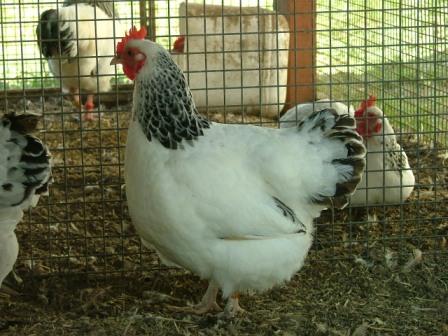 ---
Show awards from our Light Sussex Bantams:
"Unbeaten in Regional NSW"
Wauchope Poultry Club Annual Show 2013 - Sussex Feature Show (63 entered)
Champion Sussex Bantam Light - (Ckl)

Champion Sussex Bantam Overall - (Light Ckl) (25 head)

Champion Softfeather Bantam - Sussex Bantam Light Ckl

CHAMPION BIRD OF SHOW - Sussex Bantam Light Ckl
Softfeather Bantam Club Show 2013
Champion Sussex Bantam Light - (Cock)

Champion Sussex Bantam Overall - (Light Cock)

Most Successful Exhibitor of Show - three consecutive years !!!
Wauchope Ag Club Show 2013
Wauchope Poultry Club Annual Show 2012
Softfeather Bantam Club Show 2012
Softfeather Bantam Club Show 2011 - 525 entries
Champion Light Sussex Bantam (Hen)

Champion AOC Sussex Bantam (Silver Ckl)

Runner Up Heavy Breed (Light Sussex Bantam Hen)
Muswellbrook Poultry Club Show 2011 - Sussex Feature
Champion Sussex Female Bantam or Large

Champion Sussex Male Bantam or Large

Champion Sussex Overall (Bantam Light Sussex Hen)
Dubbo Poultry Club Show 2010 - 960+ entries
Champion Sussex Bantam

Champion Heavy Breed Softfeather Bantam

Champion Softfeather Bantam (Bantam Light Sussex Hen)
Softfeather Bantam Club Inaugural Show 2010
Champion Sussex
Runner-up Heavy Breed (from 14 breeds) (Bantam Light Sussex Hen)
Mudgee Poultry Club Show 2010
Champion Sussex Bantam
Reserve Champion Softfeather Bantam (Bantam Light Sussex Cock)
Best Softfeather Bantam - other than Black or White (Bantam Light Sussex Cock)
SYDNEY ROYAL EASTER SHOW 2010 - first time exhibiting at a Royal Show
2nd & 3rd place, Bantam Light Sussex Cockerel (13 birds in class)
Gulgong Show 2010
Champion Sussex Bantam
Reserve Champion Softfeather Bantam (Bantam Light Sussex Pullet)
Dunedoo Show 2010
Champion Sussex Bantam
Champion Bird of the Show (Bantam Light Sussex Pullet)
Dunedoo Show 2009
Champion Sussex Bantam
Champion Bird of the Show (Bantam Light Sussex Pullet)

Back to Poultry Page